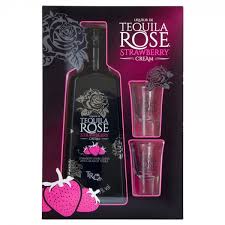 The quintessential Valentines gift for your sweetie. Tequila Rose is the original strawberry cream liqueur. It combines tequila with strawberry cream resulting in a Exotic, Unexpected and Delicious libation. This gift set comes with 2 cool shot glasses perfect for sharing a Valentines shot with your bestie!
Everyone has their own version of a love story to tell. Ours is with our beloved city of Verona, Italy. Sartori di Verona is a 4th generation family winery driven by a profound love for their city of Verona. For over a century, Sartori has made wines that respect local tradition yet embrace innovation. Ownership in premium vineyards allows for control from vineyard to bottle with a steadfast focus on quality.
"Soft cherry and strawberry flavors with a refreshing acidity.ring An ideal accompaniment for appetizers, soups, and all light dishes."